Trade secrets of oldest family firm in US
Nearly 400 years ago, in 1623, Avedis Zildjian founded a cymbal-manufacturing company in Istanbul.
Now run by 14th generation family member Craigie Zildjian, along with her sister Debbie, the company has outlasted empires, survived a move overseas to the US, and thrived during the economic turmoil of the Great Depression and two World Wars.
Today, the company controls 65% of the world's cymbal market, and took in more than $50m in revenues last year.
But for the Zildjians, it's more than just a business.
Walking through the halls of the Zildjian factory in Norwell, Massachusetts, is like getting a front row seat to music history.
The hallways are lined with photos of famous drummers such as Ringo Starr and Roy Haynes. Jazz drummer Buddy Rich's drum kit is preserved in full.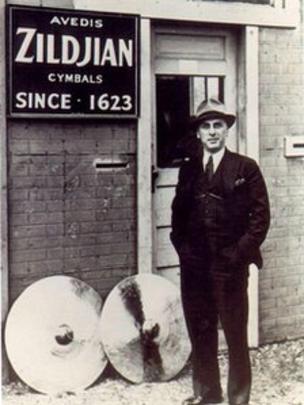 Drummers of all stripes often arrive to test the Zildjians' latest cymbals - there's even a special pressurised room that can re-create the acoustics of concert venues around the country.
Yet musicians are a fickle bunch, and the music industry is constantly in flux.
So what are the Zildjians' secrets to staying in business for nearly four centuries?
First off, there's the literal secret - the special alloy of copper, tin, and silver that gives the Zildjian cymbals their world-renowned sound.
Sisters Craigie and Debbie Zildjian now lead the family business
It's a proprietary mix that Avedis Zildjian brought over with him from Turkey and handed down from generation to generation of Zildjians - and only to Zildjians.
"It's our name," adds Debbie, who says it's not just profits that matter, but business reputation and identity.
"[The famous jazz drummer] Gene Krupa told Avedis to make thinner cymbals," says Craigie. "That was the emergence of the drum kit as we know it today. They had to adapt the cymbals to the kit.
"Our name - Zildjian - means son of a cymbal-maker. So that's what we do - that's our name."