CP | By David Friend, The Canadian Press
TORONTO — The way you listen to music on your smartphone is becoming a prickly issue with some of the country's wireless carriers.
Rogers Communications filed a complaint with the CRTC this week over Videotron's Unlimited Music offering, which allows certain customers to stream audio on the go without it counting towards their mobile data plan.
But Rogers says the service clashes with rules set by the regulator which prohibit telecoms from favouring customers when it comes to the transmission of wireless data.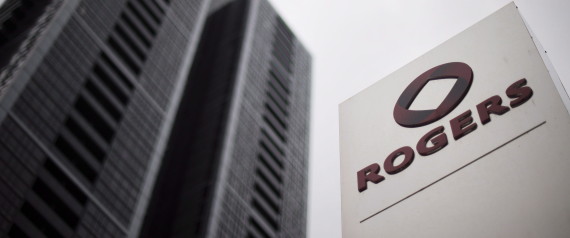 Launched in August, Unlimited Music eliminates a common complaint from music fans who say that frequent audio streaming can max out their data plans and ultimately cost them extra money.
There are a few stipulations to Unlimited Music, although it's only included in Videotron's premium wireless plan and just a select list of streaming services like Stingray, Rdio, Google Play and Spotify are exempt from data caps. Both of those factors have raised concerns with Rogers.
The Toronto-based telecom company filed a complaint with the CRTC on Tuesday saying Unlimited Music contravenes a regulatory decision on how telecom companies market mobile exemptions to consumers.
David Watt, vice-president of Rogers' regulatory operations, said Videotron is "acting as the gatekeeper" by selecting which music streaming companies apply to its data exemption, giving them "an undue and unreasonable preference," according to the complaint documents.
Rogers also has a problem with Videotron making Unlimited Music available only to premium plan customers.
It said the Videotron's favoured exemption of mobile data conflicts with a CRTC ruling earlier this year against Bell Mobility. The decision forced Bell to stop offering its customers an upgraded service for $5 a month, which let them stream a certain amount of video programming on their mobile devices without counting the usage against their monthly wireless data caps.
In January, CRTC chairman Jean-Pierre Blais said all mobile service providers should treat content flowing through their networks equally, without offering perks to their customers.
Rogers (TSX:RCI.B) alleges Videotron is essentially doing that with Unlimited Music and favouring certain music services while leaving others, like Apple Music, off the eligible list.
Videotron fired back in its response to the regulator:
"It is astonishing at times to behold the range of ulterior motives that can be ascribed to a provider that is simply seeking to make its services more attractive to consumers," said Dennis Beland, vice-president of regulatory affairs at Quebecor.
"The truth is much less conspiratorial."
Videotron said it created Unlimited Music as a way to broaden its wireless package appeal to the 14- to 34-year-old demographic.
Streaming music has become an increasingly popular way for listeners to play their favourite tracks on demand. Most of the companies not only offer their services through mobile phone apps, but some also connect through desktop computer programs, tablets and even gaming consoles.
Over the past two years, a barrage of music streaming companies have entered the Canadian market hoping to gain a bigger share of consumers who are searching for alternatives to traditional terrestrial and satellite radio.
Rogers has its own streaming music agreement through the Fido brand. The company partnered with Spotify to bundle a commercial-free version of the service with its monthly plans. Unlike Videotron, Fido still counts streaming music as part of its customer's data package.
But wireless competitor Telus Corp. (TSX:T) supports Videotron's position. The company filed comments with the CRTC earlier this week saying it didn't see a problem with Unlimited Music.
The complaints "fail to understand that Videotron is merely making available a competitive offering to consumers," a Telus executive wrote to the regulator.
"No consumers are harmed by this offer being made available in the market and some might be significantly better off as a result of it."
A spokesman for Bell declined to comment.